SUPPORTIVE FOAM WITH BUILT-IN LAVENDER SERENITY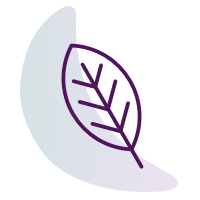 THERAPEUTIC ESSENTIAL OIL
DRIFT OFF INTO LAVENDER BLISS
Breathing in lavender essential oil helps you relax and drift off to dreamland. With lavender infused into every square inch of foam, the Panda Lavender Pillow helps you get to sleep faster and keeps you asleep all night long.
ANTIMICROBIAL AND AROMATIC
CLEAN, COMFORTABLE, & SOOTHING SLEEP
In addition to smelling absolutely divine, your Panda Lavender Pillow also has inherent antimicrobial properties. Lavender essential oil automatically eliminates bacteria and other microbes, keeping your sleep safe and clean.
LAVENDER BLISS WITHOUT THE RISK
TEST OUR 30-NIGHT GUARANTEE
Experience the sleep-boosting power of lavender for 30 nights before you commit. Return shipping is on us.